New!! Online Catalog
IT Outsource Service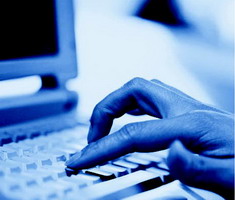 IT Outsource Services
Helpdesk

Call Center

Data Center Operation

Data Processing

Network Operation

Preventive Maintenance

Application Implementation

Site Preparation

IT Outsource Service / IT Helpdesk Outsource Service ( บริการ ไอที เอาท์ซอร์ส )
บริการ ไอที เอาท์ซอร์ส (IT Outsource Service) จะช่วยท่านในการให้บริการแก้ไขปัญหาประจำวัน เกี่ยวกับการใช้งานคอมพิวเตอร์ภายในองค์กร เพื่อให้ผู้ใช้งานคอมพิวเตอร์ ได้รับบริการที่รวดเร็ว และ มีความพึงพอใจ ขณะที่บุคคลากรไอที ที่มีอยู่ มีเวลาจัดการด้านบริหาร วิเคราะห์ และวางแผนโครงการ ได้อย่างต่อเนื่อง หน้าที่โดยทั่วไปของ ไอที เอาท์ซอร์ส มีดังนี้ หรือ มากกว่านี้ตามที่มีการกำหนด:
มีหน้าที่ในการช่วยแก้ปัญหา ด้านคอมพิวเตอร์ ฮาร์ดแวร์ ซอร์ฟแวร์ และเครือข่าย
ประจำอยู่ที่แผนก หรือ ศูนย์ให้บริการ ไอที คอลเซ็นเตอร์ ในหน่วยงาน หรือ องค์กร ของท่าน
รับผิดชอบการการแก้ปัญหาที่แจ้งเข้ามาทางโทรศัพท์ หรือ เข้ามารับบริการ ให้การช่วยเหลือ
ทั้งการรีโมท หรือ ไปยังเครื่องที่มีปัญหา ภายในสำนักงาน ในสายการผลิต หรือ ในคลีนรูม
แก้ไขปัญหา อุปกรณ์และเครื่องมือพื้นฐานทางด้านไอที ที่หน่วยงานมีการใช้งาน
ปฎิบัติตามมาตรฐานการให้บริการในหน่วยงานของท่าน เช่น การลงบันทึกการให้บริการ
Call Tracking Software หรือเครื่องมืออื่นใดที่ท่านต้องการใช้ในหน่วยงานของท่าน
รวมถึง หน้าที่อื่นๆ ที่ได้รับมอบหมายจาก ผู้จัดการแผนกไอที
กรุณาสอบถามรายละเอียดเพิ่มเติม ได้ที่ บริษัท เอสซีที ซิสเต็มส์ จำกัด
โทรศัพท์ : 02-879-0884
สายด่วน : 089-114-7900
IT Outsource ServiceIT Helpdesk Outsource Service will enable your company to benefit from our extensive knowledge base, which will not only prove cost-effective but will also allow any existing technical resource within your organisation to focus on their areas of specialisation without any interruption.

IT Outsource Service : Computer Helpdesk supporting team would respond directly to your users requests for support and general inquires. It can ease the workload of IT support departments by handling basic user needs including requests for new equipment or software installation and reporting fault issue.

IT Helpdesk Service / IT Support Call Center offers an opportunity for users to access professional advice as soon as something goes wrong. Our technical team would handle enquiries ranging from general requests for information to diagnosing and resolving more pressing technical problems.

IT Outsource Service Team would handle a day to day IT Support and Service for users
within your organization with satisfaction while your technical resources would focus on their
areas of specialisation without any interruption. Specific duties include but are not limited to the following:
Primary responsibility to troubleshoot computer hardware, software or network.
Be present on-site in the IT HelpDesk Call Center and available to users requiring technical assistance.
Respond to questions from callers and walk-ins; remotely assist or Desktop support within organization
with technology problems in offices, cleanrooms, and production lines
Support fundamental operations of commonly used software, hardware, and other equipment.
Follow standard Help Desk operating procedures; accurately log all Help Desk contacts using Call Tracking Software or given procedures and tools.
Other duties as assigned by the IT Manager.

IT Helpdesk outsource service provides the customer with the committed Service Level Agreement (SLA) outlining services, priorities, and responsibilities related to the support of technology. Standard Operating Procedure (SOP) will be provided as the processes and procedures that will be used to provide and report status of service provided under the SLA.SCT Systems Co.,Ltd. would set up a Helpdesk Service facility at your site and take over the running of your existing IT supporting function. The benefit of our experience in IT Helpdesk Outsource Services would help you meet the corporate targets and commitments.

Please Call us for more information about IT Outsource Service or customize your facility requirement today.
SCT Systems Co.,Ltd. THAILAND
Tel: +662-879-0884
Hotline: +6689-114-7900
Fax: +662-879-0886
Copyright © SCT Systems Co.,Ltd. THAILAND
บริษัท เอสซีที ซิสเต็มส์ จำกัด
IT Outsourcing service / IT HelpDesk Outsource Service / IT Service Call Center
IT Outsource Service / IT support and maintenance / IT project implementation
On Site Helpdesk Operation service / IT professioanl recruitment /
Consulting and System Integration Service