IT Outsource Service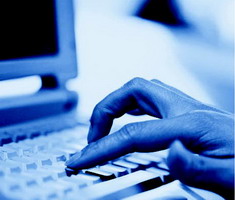 IT Outsource Services
Helpdesk

Call Center

Data Center Operation

Data Processing

Network Operation

Preventive Maintenance

Application Implementation

Site Preparation

IT Helpdesk Outsourcing Service will enable your company to benefit from our extensive knowledge base, which will not only prove cost-effective but will also allow any existing technical resource within your organisation to focus on their areas of specialisation without any interruption.

IT Outsource Services : Computer Helpdesk supporting team would respond directly to your users requests for support and general inquires. It can ease the workload of IT support departments by handling basic user needs including requests for new equipment or software installation and reporting fault issue.

IT Helpdesk Service / IT Support Call Center offers an opportunity for users to access professional advice as soon as something goes wrong. Our technical team would handle enquiries ranging from general requests for information to diagnosing and resolving more pressing technical problems.

IT Help desk service provides the customer with the committed Service Level Agreement (SLA) outlining services, priorities, and responsibilities related to the support of technology. Standard Operating Procedure (SOP) will be provided as the processes and procedures that will be used to provide and report status of service provided under the SLA.

SCT Systems Co.,Ltd. would set up a Helpdesk Service facility at your site and take over the running of your existing IT supporting function. The benefit of our experience in IT Helpdesk Outsource Services would help you meet the corporate targets and commitments.

Please Call us for more information about IT Outsource Service or customize your facility requirement today.

SCT Systems Co.,Ltd. THAILAND
Tel: +662-879-0884
Fax: +662-879-0886
Copyright © SCT Systems Co.,Ltd. THAILAND
ºÃÔÉÑ· àÍÊ«Õ·Õ «ÔÊàµçÁÊì ¨Ó¡Ñ´